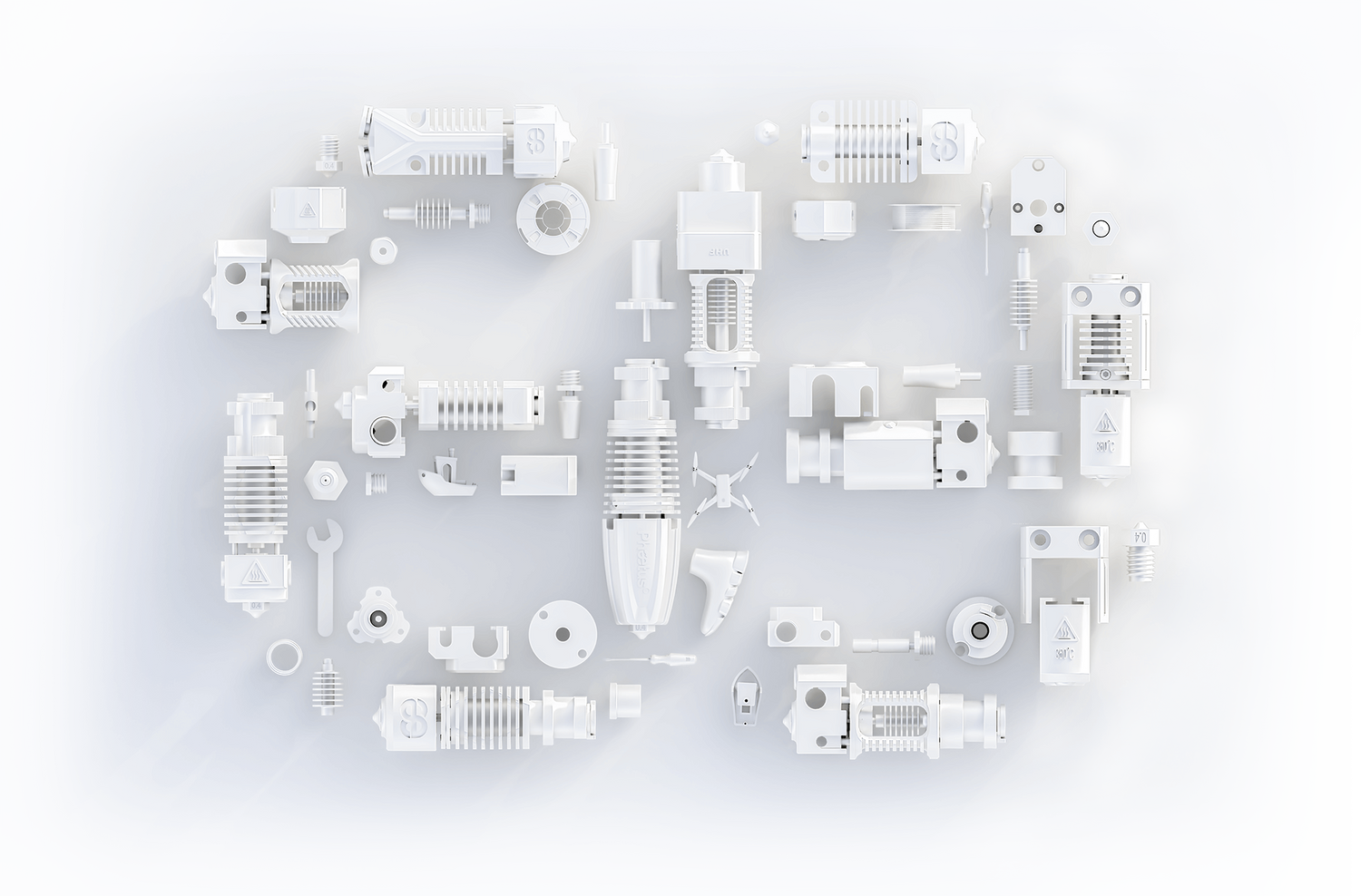 Pursuit of Excellent Products Creating a Great Career 
A supplier focusing on premium core components for mid and high-end 3D printers.
Our Honor
Focusing on the core parts market of mid and high-end 3D printing equipment, Phaetus insists on taking the R&D, innovation of products and technologies as the first driving force for development on its way ahead. Therefore, Phaetus has established a professional R&D team, developed a batch of products to meet the market demand and obtained dozens of patent certificates. Specializing in 3D printing, to be the best of 3D industry! we will continue to work hard and innovate in the future !
Phaetus is committed to the design of high-end 3D printing extrusion head system and the development of printing material process, provides customers with printer software and hardware integration solutions. For example, in order to solve the problem of low precision, poor temperature resistance and short life of the nozzle on the market, we developed independently a Ruby Nozzle suitable for printing special materials; To solve the problem of Hotned thermal efficiency and heat dissipation caused by molten deposition, we developed Dragon Hotend with independent intellectual property rights to meet the purchase/customization needs of 3D printing equipment manufacturers. Phaetus will not change its direction and goal of providing high-end product design and solutions to global 3D printing customers through continuous product innovation to solve customers' sore points.
Industry & Service
Phaetus products are not only suitable for DIY upgrading, but also can be used as standard configuration for FDM professional and industrial 3D printers. With wide material compatibility, good printing effect, the prints from Phaetus products are close to actual production, and have strength and great mechanical properties, which can not only be used for product prototype, and functional testing, but also for manufacturing tools and functional parts, especially in the industrial, automotive and aviation fields.